Survival PVE End Dragons
1 minute read
Apr 6th, 2022
Miner Manic is proud to present an update to our Survival PVE server.
This update will change the way we do the END for good.
MinerManic Survival PVE will now have 2 timers important to the end. Time until the next dragon spawns, and time until the End Resets. From now on 3 dragons will appear in the end, anyone who gets the final blow on a dragon will become the servers Dragon Slayer! with 3 dragons, that is 3 chances to become the server dragon slayer. Dragons will respawn 1 week after they are killed, with the next dragon to spawn shown on the scoreboard.
The End will reset 1 full week after all the dragons are destroyed. allowing players a theoretically unlimited time to explore, as long as at least 1 dragon is still protecting the main portal. However if all the dragons die, the timer will change from Not Yet to a countdown showing how long (starting at one week) until the End Resets.
This will come with a Prize. Killing an Ender Dragon will earn you 25 Brains, and a few other cool perks. As stated the last person to kill a dragon will get an NPC leaderboard in survival spawn!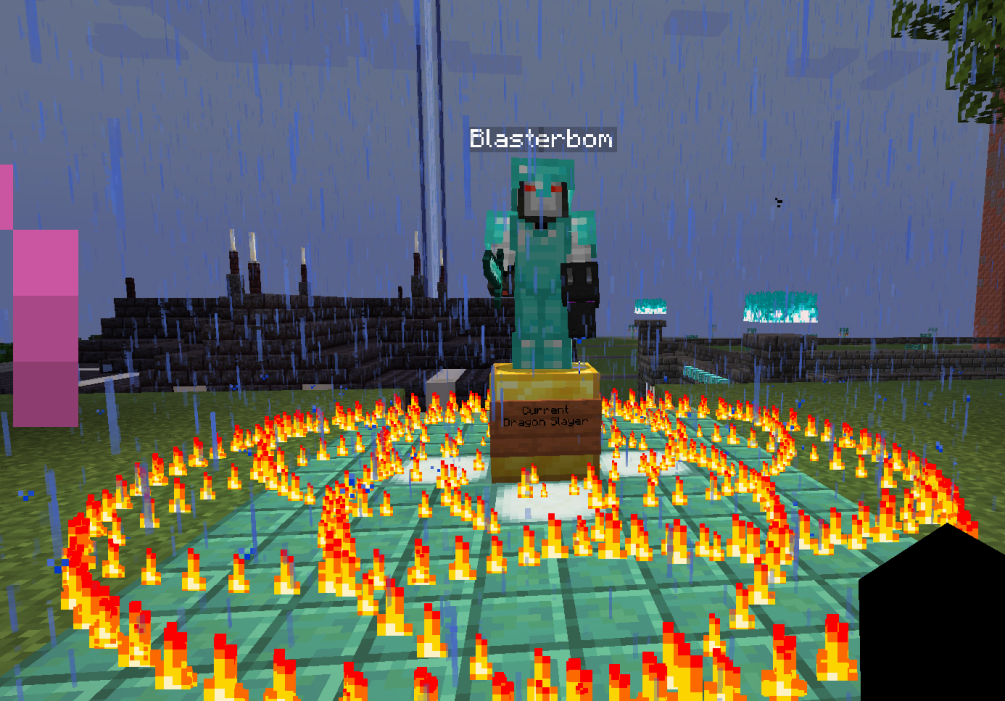 Have fun Dragon Slayers.